Mendip quarry history | Quarrying for building stone | Quarrying for early lime-burning | Quarrying for aggregate
Mendip quarry history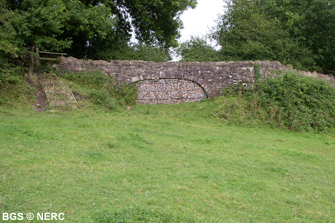 Compared to other regions in England, the quarrying industry on Mendip was rather late in developing. Until 1890, most quarries were small supplying almost entirely local needs for lime, building stone and road repairs. The only quarry which got a regular mention was Doulting, a building stone source since medieval times. By 1900, the only established 'industrial' operations were at Vobster, Vallis Vale and Waterlip Quarries, and the production of building stone from the Jurassic oolitic limestones around Doulting. It was not until the interwar period when production really began to take off on a large scale, particularly in eastern Mendip.
So why did the early development of limestone quarrying on Mendip differ from many other areas?
Throughout most of England and Wales, even the smallest limestone outcrops often attracted major lime-burning industries. Around Mendip however, the extensive outcrops of Jurassic limestones and Chalk to the east meant there was no need for a lime-burning industry on Mendip to serve the surrounding districts. Lime-burning was therefore small scale, but extremely widespread.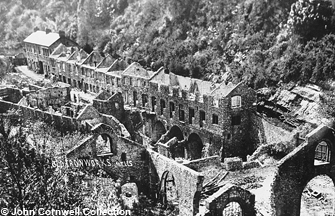 Secondly, access to key neighbouring markets was poor or came late, canal-building enterprises failed and a reasonable network of railways and tramways did not really fully emerge until after 1870. For example there were two attempts to build canals in north Somerset, one serving the coalfield around Radstock and one through the Nettlebridge Valley. The latter, although sporting an innovative balance lock (boat lift) device at Mells, was extremely short lived. Although the Somerset Coal Canal did eventually link the coalfield to the Kennet and Avon Canal, it was too far north to serve the Mendip rock quarries.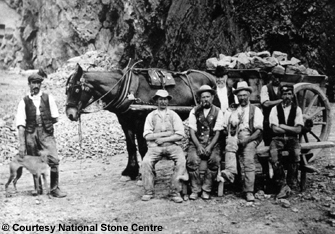 Thirdly, there were no local industries requiring significant quantities of limestone or lime. Although there were relatively important industrial markets such as glass making in Nailsea and Bristol, tanning in Glastonbury and Street, sugar refining and chemicals in Bristol, in each instance, there were nearer sources of supply of limestone/lime. The local Mendip iron and steel industry was very largely based on recycled scrap. That industry grew on account of the abundance of water power and a significant agricultural demand; whereas some iron and even a little manganese was mined, only very small amounts of limestone would have been needed for flux.
Until the coming of the railways, Mendip supplied almost entirely local needs. Bristol and Bath, the main towns which would otherwise have tapped these resources, had ready access to more local materials.