The Mendips have long been exploited for its raw materials, and the legacy of the mining and quarrying industries can be seen throughout the area. Many old mines and quarries are now valuable nature reserves, sites of special scientific interest or important for their industrial archaeology.
A variety of minerals have been exploited by miners since Roman times in search of lead, zinc, iron and silver. Quarrying for aggregates is now the major extractive industry, and the aggregates industry has a major impact on the local community, particularly in eastern Mendip.
More information on the geology, history, and the impact of mining and quarrying in the Mendips can be found by following the links.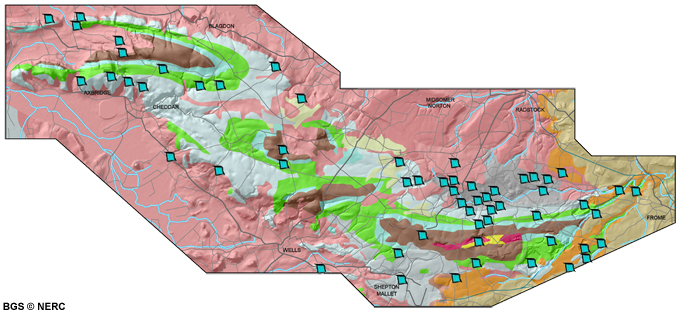 Map shows all the mines of the Mendip.