Mendip quarry history | Quarrying for building stone | Quarrying for early lime-burning | Quarrying for aggregate
Quarrying for early lime-burning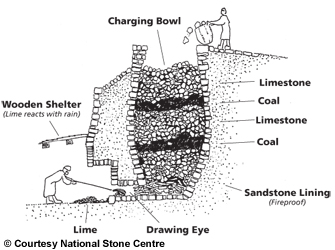 From Roman times until probably well into the 17th century, the main demand for lime was for building mortar, limewash, lime plaster or mixed with clay as a binder. However, apart from prestige structures such as churches, castles and bridges, most buildings would not have been of stone but of timber or wattle, reeds, and thatch, and coated or infilled with various combinations of clay and lime.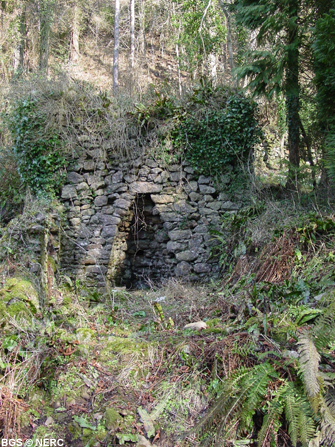 From the mid 17th century, lime began to be used as a soil conditioner and a means of reducing soil acidity. To supply the lime, several hundred small limekilns sprang up across Mendip, most in the hundred years to 1875. Over 70 have been identified in Priddy parish alone. The vast majority of these limekilns were small, often seasonal, and in many cases serving a single farmer's needs or at most, a hamlet or village. They were built where limestone occurs adjacent to lime-poor rocks such as the Portishead Formation (Old Red Sandstone), or where there was a thick cover of acidic, loess-rich, clay soil overlying the limestone.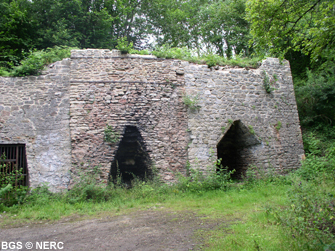 Industrial kilns serving a commercial market did not really develop until after about 1870 when larger operations were established by about 1900 in Vallis Vale near Frome, Vobster, Sandford Hill, near Winscombe and Gurney Slade (Binegar). The East Mendip kilns had the advantage of local coal supplies. Contrary to some accounts cement was never produced in Mendip on any commercial scale.
By the 1920s, the lime industry was largely restricted to Callow Hill (Shipham) and Gurney Slade. By the late 1960s, the industry was almost dead, Portland cement having more or less superseded lime as building mortar. However in 1974, an entirely new technically refined lime plant was commissioned at Batts Coombe Quarry near Cheddar, to supply the South Wales steel industry.