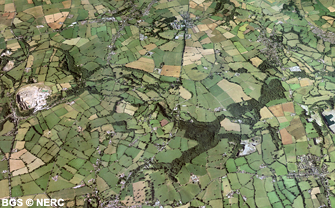 The Somerset Coalfield stretches from the Mendips north to Pensford and Timsbury, and is centered around the town of Radstock. It was in this coalfield that William 'Strata' Smith, the so-called 'father of English geology', first put together his ideas on stratigraphy. The southernmost part of the coalfield extends south to the Mendip Hills. Here the Mells River has incised the Nettlebridge valley, cutting through a cap of Dolomitic Conglomerate to expose the Upper Carboniferous Coal Measures beneath. The area contains a wealth of interesting geology, industrial archaeology and wildlife, as well as several nature reserves.
Coal mining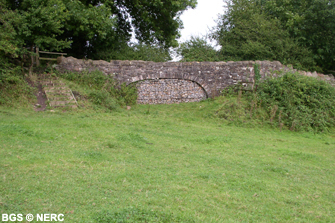 Coal was probably worked in Roman times but mining began in earnest in the 1600s. The early pits exploited surface outcrops, but by the 1790s, shafts up to 150 m deep were being sunk. However, the rocks are highly contorted and are often vertical or even overturned, which has made coal mining in the area very difficult. Because of the thin near-vertical seams, the miners employed techniques more akin to Cornish tin mines than traditional methods used elsewhere. However, the narrow contorted seams made production expensive and competition from more economical coalfields led to the closure of the last remaining pit in 1973.
The remains of several pits can be seen in the valley including Moorewood Colliery near Upper Benter, Strap Pit (renamed Mendip Colliery in 1953 by National Coal Board) and New Rock Colliery. Abundant evidence of pre-18th century mining can be seen in Harridge Wood, Edford Wood and around Benter. In these areas the coal seams outcrop at the surface and the remains of old bell pits, spoil heaps, adits and shafts create a very hummocky topography.
There were plans to connect the mines in this area to a proposed Bristol–Poole canal. In the end, only about 13 km of canal was cut, the remains of which can be seen around Edford and Coleford where the canal crossed a valley by a two-arched viaduct known locally as the Hucky Duck. A footpath now runs along its course.
More information about coal mining in Somerset is available from Radstock Museum.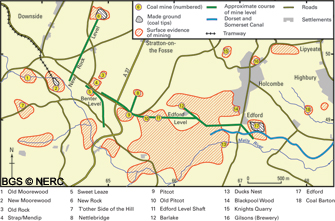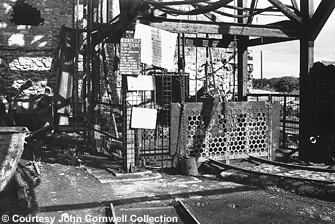 Flora and fauna