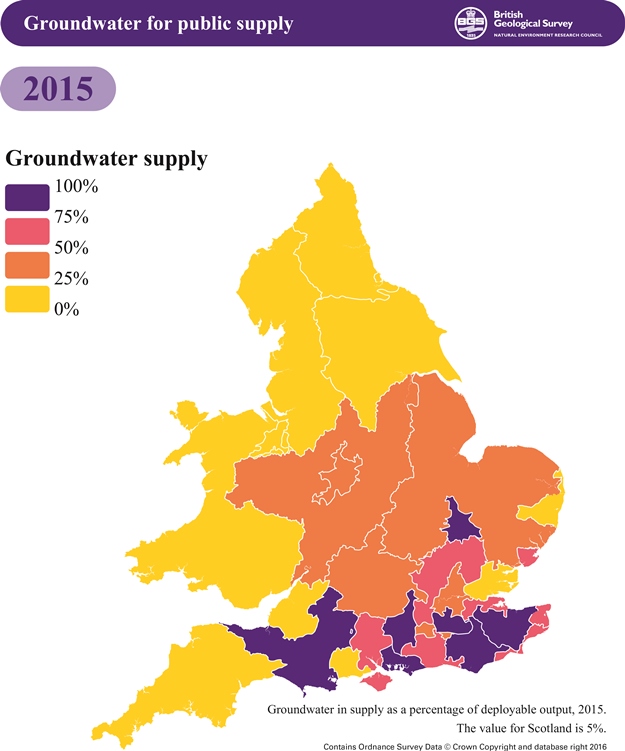 We improve the understanding of groundwater resources through regional studies of basins and aquifers, carrying out research into all aspects of groundwater flow, recharge and discharge processes.
Our groundwater studies are supported by numerical modelling, and all of our work is underpinned by our substantial geological and groundwater data and information holdings.
Groundwater resources in the UK: now and in the future
Groundwater resources in the UK includes beautiful infographics that are available for you to use. 
Forecast for groundwater levels: Hydrological Outlook UK
Working with partners, the BGS produces a monthly forecast of groundwater levels across most of the principal aquifers in the UK for either one or three months into the future.
More about Hydrological Outlook UK, including the latest forecast.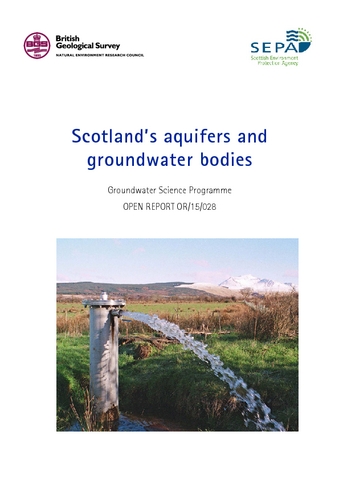 Scotland's aquifers and groundwater bodies
Our recently published report, Scotland's aquifers and groundwater bodies, provides an up to date overview of Scotland's aquifers, their hydrogeology and baseline groundwater chemistry. It also gives an introduction to groundwater and groundwater management in Scotland, and describes the process of delineating groundwater bodies, which are the basis of groundwater management in Scotland under the Water Framework Directive. The report, published in 2015, was written jointly by BGS and the Scottish Environment Protection Agency (SEPA).
Regional groundwater studies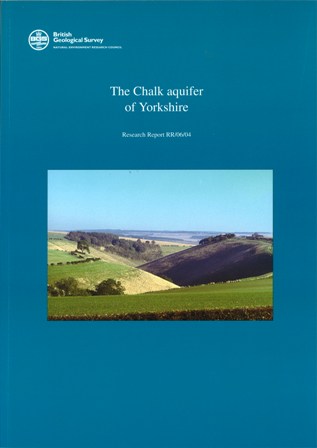 As part of the BGS strategic focus on the Thames Basin, our scientists have been researching the hydrogeological controls on the groundwater and surface water resources of the Thames Basin.
We have prepared a series of hydrogeological reviews of regional aquifers, including the Chalk aquifer of the following regions
Other regional reports include:
The Clyde Urban Super Project includes research into groundwater in the Clyde valley.
Data on groundwater resources
BGS have extensive data holdings related to groundwater resources. Please go to our groundwater data and information to find out more about what is available.
Groundwater drought
Groundwater is relatively resiliant at times of drought, but can also be at risk if aquifers are not replenished. Find out more about groundwater drought and BGS drought-related research including the 2012 drought and groundwater levels
Contact
Contact Dr John Bloomfield for further information.