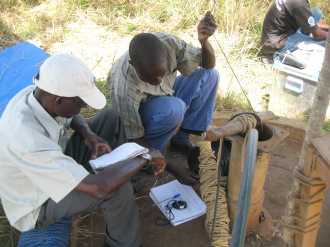 Unlocking the Potential of Groundwater for the Poor (UPGro) is an international research programme funded by the UK's Department for International Development (DFID), Natural Environment Research Council (NERC) and Economic and Social Research Council (ESRC). It focuses on improving the evidence base around groundwater availability and management in sub-Saharan Africa (SSA) to enable developing countries and partners in SSA to use groundwater in a sustainable way, in order to benefit the poor.
There are five consortium projects as part of UpGRO, one of which is Hidden Crisis, led by researchers at the BGS. This project aims to unravel the immediate and underlying causes of poor functionality of rural groundwater supplies in SSA — what available data exist suggest up to a third of these supplies fail within just a few years of construction, and thereafter enter repeated cycles of failure and repair, or are abandoned altogether.
Aims and objectives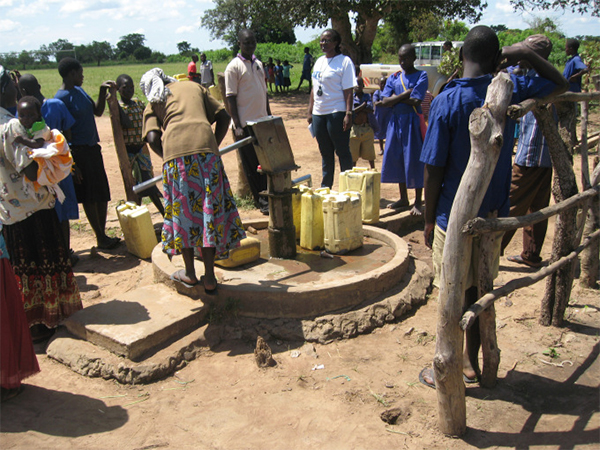 The Hidden Crisis project aims to develop a robust evidence base of the large-scale status of rural groundwater supply functionality across three countries, Ethiopia, Malawi and Uganda, which have struggled for decades with service sustainability. This work will be focused on boreholes fitted with hand pumps (HPBs), these being most prevalent form of rural groundwater supply in SSA.
The second phase of the project will undertake much more detailed, interdisciplinary research to try to understand what the key underlying conditions (physical and institutional) that lead to the poor functionality of HPBs are. The evidence base and understanding developed from the research should help inform future policy and practices.
Within each of the three countries, the project will undertake both extensive research (mapping functionality status across populations and large areas) and intensive research (addressing 'how' and 'why' questions in context-specific locations).
Research consortium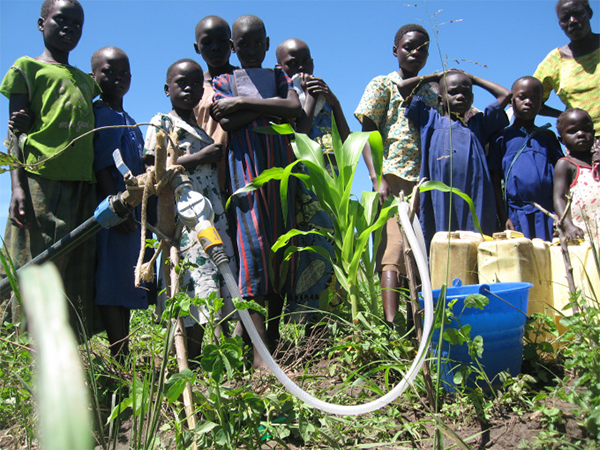 The research consortium, led by the BGS, is made up of an interdisciplinary research team of leading UK, African and Australian researchers on water governance, hydrogeology, systems engineering and groundwater recharge, together with WaterAid. Research in each country is being led by the African academic institute with WaterAid country offices. The country teams will also provide key pathways to practitioners and local and national governance institutions.
For detailed information on UpGro: Hidden Crisis visit the project website.