1:10,000
Field slips
Standards
DiGMapNI 10k
Current geological survey is performed at a nominal scale of 1:10,000 on maps referred to as fieldslips. Fieldslips contain all available working observations and data for a particular area. Fieldslips may be accompanied by field notebooks containing additional detailed information. Old series fieldslips were produced at 1:10,560. Access to fieldslips and notebooks is through the enquiry service.
Field slips - 1st Series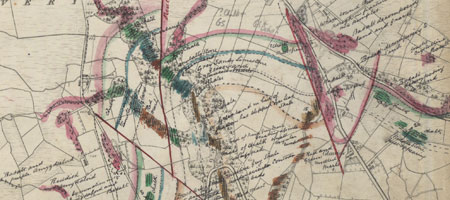 1st series fieldsips contain much useful bedrock geological and historical information.
Field slips - resurvey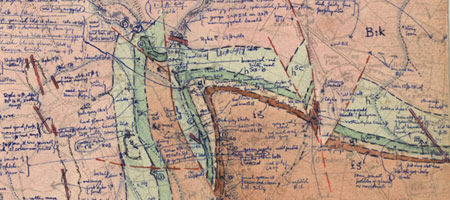 Resurvey fieldslips contain detailed information relating to bedrock and superficial deposits.
Standards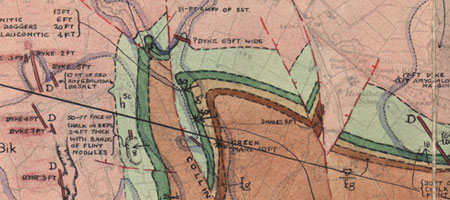 Standards are 'clean copies' of the resurvey fieldslips and contain all the pertinent information at this scale.
DiGMapNI 10k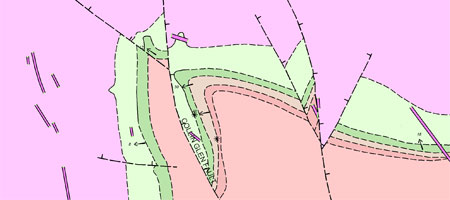 The production of seamless digital map coverage at 1:10,000 scale is ongoing. The first release of DiGMapNI 10k is planned for summer 2012.
DiGMapNI10k will be released in four themes:
Bedrock
Superficial
Artificial
Mass movement
For map coverage and availability see the pages on mapping status.
For more information on licensing digital data visit contact the GSNI Information Delivery Team.