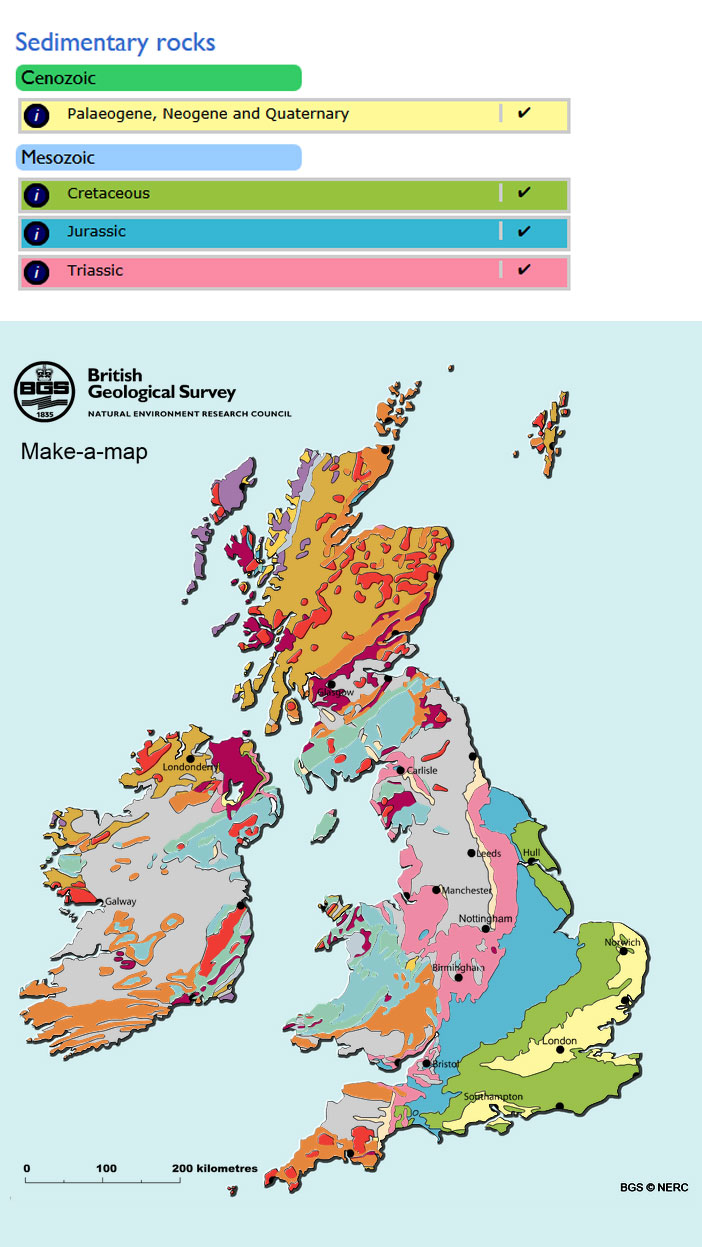 Make-a-map is an interactive geological map of the British Isles. It is intended for amateur geologists, students and teachers looking for an overview of the geology of the British Isles.
You can customise Make-a-map to show just those rock units that are of interest to you. You can also show or conceal the place names, coastline and other features.
Rock types
The rocks in Make-a-map are divided into sedimentary, metamorphic and igneous rock units.
The sedimentary and metamorphic rock units are then subdivided by their ages. In most cases this corresponds to a geological period.
See the BGS Geological Timechart for more information on the subdivisions of geological time. The igneous rocks are subdivided into intrusive and extrusive types.
Please note that Make-a-map has been simplified and generalised to allow the whole of the British Isles to be displayed at once.
Want to buy a geological map of the British Isles?
Make-a-map is based on a simplified geological map available, over-the-counter, as a postcard from BGS shops.
Poster maps showing the geology of Britain are also available from our online Bookshop
Want to view a more detailed geological map?
You can view most of the BGS 1:50 000 scale geology maps online using our Geology of Britain viewer
Terms of use
Free for commercial, research and public use under the Open Government Licence. Please acknowledge the material.