BGS has a wide range of datasets and wants to increase access to these by publishing as many as possible under OpenGeoscience. OpenGeoscience is a free service where you can view maps, download data, scans, photos and other information. The services available under OpenGeoscience are listed below, and include:
Browse our free data
Terms of use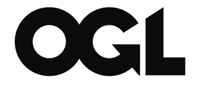 To encourage the use and re-use of this data we have wherever possible made the data within OpenGeoscience available under the Open Government Licence, subject to the following acknowledgement accompanying the reproduced BGS materials: "Contains British Geological Survey materials ©UKRI [year]".
The terms of use for every product under OpenGeoscience are displayed clearly at the top of every page. Please feel free to use our OpenGeoscience logo wherever you use our open data.