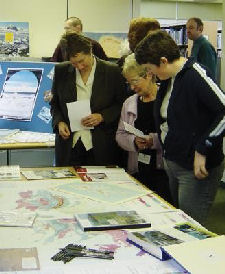 We offer, by prior arrangement, guided tours of our main sites, including the library, to educational and public groups. To find out more, contact Enquiries (Keyworth)
Throughout the year, the BGS main sites at Keyworth and Edinburgh conduct a series of specialist tours which highlight specific aspects of our collections or tie in with national events such as:
National Science, Engineering and Technology Week
Archives Awareness campaigns
Rockwatch
BGS libraries participate in these and other events by displaying literature and maps relating to specific themes.
Check the BGS Diary web pages for all recent and forthcoming events, as well as the Outreach page for information about guided tours and other activities.